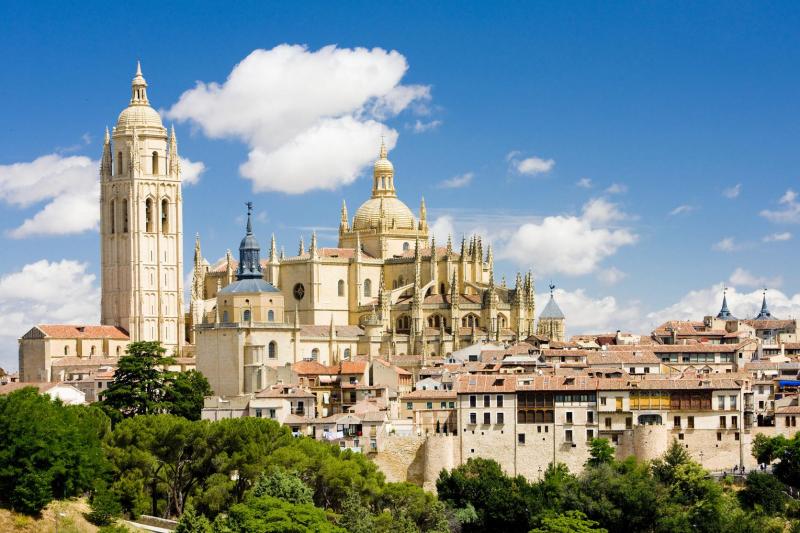 Excursión a Ávila y Segovia
Enjoy a fascinating full-day tour visiting Avila and Segovia together with your local guide. The two cities are rich in history and definitely worth visiting when you are in Madrid. Explore the oldest and intact fortified complex in Avila and the beautiful castle in Segovia.
Cancelación de tickets Cancelación de tickets
Reembolsables hasta 48 horas antes de la fecha reservada. Puede haber una tasa de cancelación de hasta un 20%.
Se imprime la entrada en casa
Horario de salidas
The tour departs daily. During winter, it departs daily except Tuesday and Thursday.
Indicaciones
Excursión a Ávila y Segovia
Dirección
Calle de San Nicolás 15 Madrid 28013
Atención al Cliente en Español

+44 20 3870 3444
Necesitas ayuda? Contestaremos tus preguntas con mucho gusto.