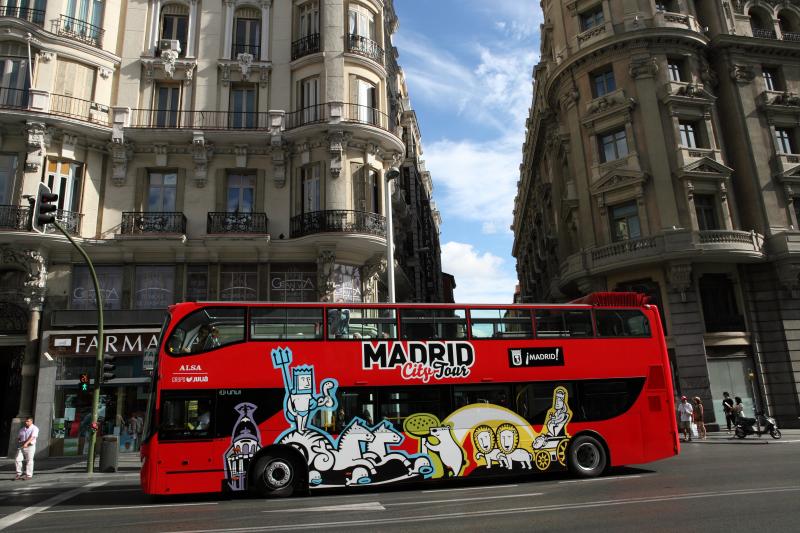 Hop-on Hop-off Madrid City Tour
Hop-on Hop-off sightseeing in Madrid is a great way to see Madrid, in your own pace. Hop-on Hop-off sightseeing is the funniest and easiest way to know and see Madrid from a double-decker bus.
Cancelación de tickets Cancelación de tickets
Reembolsables hasta 48 horas antes de la fecha reservada. Puede haber una tasa de cancelación de hasta un 20%.
Se imprime la entrada en casa
Duración: 1 horas 20 acta
Horario
Mar. to Oct. Busses from 09:00AM to 22:00PM Nov. to Feb. Busses from 10:00AM to 18:00PM
¿Qué incluye?
When boarding one of the many buses, you will be given a map of the city and discount checks for different shops and restaurants in the city.
Atención al Cliente en Español

+44 20 3870 3444
Necesitas ayuda? Contestaremos tus preguntas con mucho gusto.